There's a lot to think about when creating a job advert for your upcoming IT Role. Rather than posting the ad, remembering something you'd like to change, and then making all of the changes – it's just best to just get it right the first time around!
To help you along in your recruitment process, we've come up with 5 tips on how to craft the best job ad that attracts the best IT talent!
We cover:
Before you even begin to write your job ad, it's best to create an ideal candidate profile. Once you understand what you're looking for in a new hire, you'll understand how to speak to them through your job ad.
This stage does require a bit of research.
Start the research off by taking a moment to consider the following:
Demographic (age, location)
Personality traits (are they introverted or extroverted?)
Where they're currently working
What social media platforms do they use (this will help you understand where to post and promote your ad)
Our next tip is to optimise your job ad by adding keywords that your candidates are currently using. This also includes your job title.
When writing the job title, you can include an adjective that you've chosen when visualising your ideal candidate. Are you looking for an IT expert who is adaptable, innovative, or flexible? Go ahead and add that in.
Example: "Driven Software Engineer in Test"
[Adjective] + [Job Title] + [Specialised Area]
Once you've settled on your ad's job title, it's important to also include some more descriptive words that will better connect to your candidates. When they search for an IT role to apply to, your search engine will pick up on the keywords that you have in the ad and connect them to the user's search.
Adjectives: dedicated; self-motivated; adaptable; collaboration; innovative; motivated; problem solver; organised; flexible.
Keywords: strategy, planning, leadership, solution, motivation, goals, vision, focus, data-driven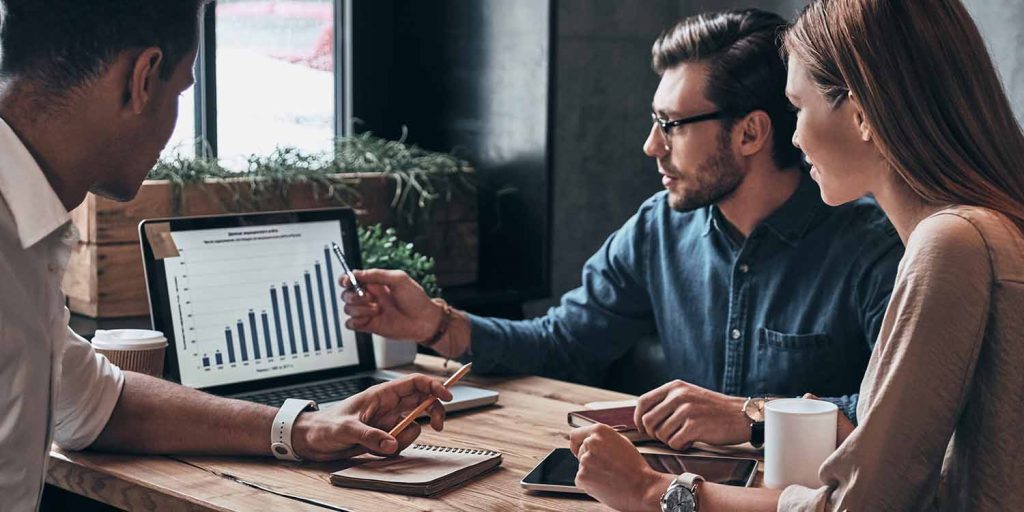 This is the section to provide a brief overview of your company, what you do, your values, but most importantly- information that focuses a bit more on the specific department or team the candidate would be working on.
For example, if an employer was searching for an Infrastructure Engineer, they may explain that the team is responsible for the design, implementation, and support of IT infrastructure across the business.
Now it's time for the job description – the main section that your technology experts came for (no pressure). This is where you'll get straight to the point by explaining the role and responsibilities.
You'll also want to list the required experience, skills, and software/programs that are required for a candidate to be successful. Remain as clear and realistic as possible, or else you'll have candidates applying for your IT role that really aren't even close to being the right fit for your role.
Remember how you started off by including what traits you'd like your ideal candidate to have? Add them here.
When you're writing your job description, similar to writing a resume, it's also a great opportunity to use strong verbs to entice the reader.
Examples: maintaining, developing, advancing, assisting, demonstrating, presenting, examining, processing, integrating, performing, executing, implementing, directing, managing
The company summary in itself may not be enough to convince a candidate to apply, which is why you then have to include some of the perks and benefits of the role and of working with your company.
This may include your company culture, the location, flexible working arrangements, state-of-the-art technology, or whatever else your organisation has to offer!
When it comes to your benefits, this can be something that intrinsically motivates a candidate. Some examples of this may include career growth, advancement opportunities, autonomy, work-life balance, continuous learning, and so on.
Let's get started!
By now you've probably realised that there's a lot more to writing a job ad for an IT role than just including the job's responsibilities. It really is a process that requires a lot of thought and consideration before jumping in headfirst, however, once you post it and find the perfect candidate, it'll all be worth it!
With over 10+ years of IT Recruitment and Consultancy experience, we're here to help you fill in your company's missing gaps with real IT talent. We're straight talkers who know how to get the job done (and done right!). If you're looking to grow your team, contact us today and let us do all of the hard work for you.
Contact Us Today