Remote work has increased over the past couple of years, with the pandemic being a main driving force. According to BCG, the IT and Technology Industry is at the top of this new way of working with a whopping 77% of employees working remotely (both partially and fully).
Despite the recent growth, you may have some concerns with growing your team remotely, and that's ok. Taking on a new hire is a process in itself that requires a great amount of thought and consideration, whereas adding remote work into the mix may seem overwhelming.
However, the benefits are endless, and the growing popularity speaks for itself as this new way of working isn't as scary as you may think. Whether you're planning on hiring a remote member to your team or are carefully weighing out your options, we'd like to introduce you to a few things to consider when hiring a remote IT expert.
By the time you reach the end of the article, you'll feel more comfortable and confident in remote work. We cover the following:
One of the first things to think about when hiring a remote IT expert is who they are.
Most IT professionals are introverted and often thrive when "switching off" from the outside world and "switching on" to their inside world. Some may like to put their headphones on and get into their zone, while others may enjoy peace and quiet. Creating a comfortable environment for them to thrive in results in them producing their best work, and you receive great work. It's a win-win scenario for everyone.
There are also other incredible benefits to hiring a remote IT expert. Some of these could include:
Greater access to a large pool of candidates, making it easier for you to find the best talent
Decreases operational costs (office space, equipment, furniture, job perks, fewer sick days)
Decreases employee costs (commuting costs, professional clothing)
Shortens your hiring process
Increases employee retention (less training for you!)
Easier to grow your business as you're no longer confined to physical limitations
Remote work encourages a better work-life balance for everyone
Environmentally friendly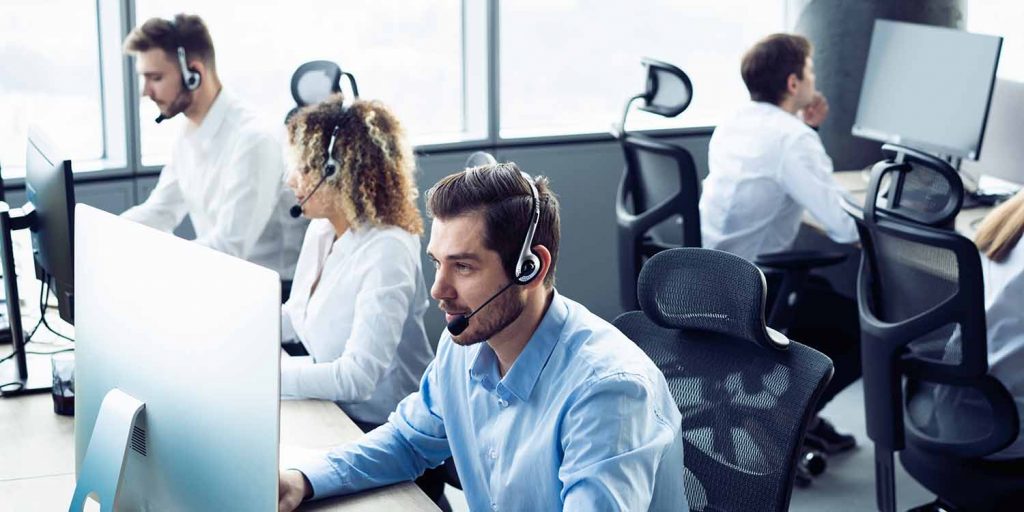 Now that you've heard some of the benefits, another thing to think about when hiring a remote IT expert is understanding what you need and creating the perfect job ad. This attracts the best (and right) talent to fulfil those IT needs.
Job Ad
Creating a job ad for a remote role is a little different to an on-site role as there's no word of mouth. However, this works out to your advantage as you can focus on building your online presence by advertising your job on your website, social media, online job sites and more.
Type of Work
Your job ad should include the type of work setting…Is the role 100% remote? Hybrid? Will they have to come into the office every now and again? Maintaining transparency in this context attracts IT talent who are already comfortable with these conditions.
Similarly, would you consider hiring an IT expert who lives in a different time zone? If so, what are the expectations for working hours?
Soft Skills
Since they will be working remotely, it goes without saying that you need someone who has the following traits:
Trustworthy
Autonomous
Goal-oriented
Takes accountability
Excellent communicator
Receptive to feedback
Maintains a strong work ethic
Takes initiative
Don't be afraid to add some of these under your 'requirements' section.
Conducting remote interviews is another thing to take into consideration. You now need to get to know someone through a computer screen but don't worry, there are ways to do this successfully.
Candidate Testing
Historically, companies would give candidates tests to better understand what they're capable of and to see it in action. However, given how competitive the market is today, take-home tests are now discouraged. While we understand the initial hesitation you may have to remove tests, once you understand the market you'll see there's a strong chance that you may lose a candidate by making the recruitment process too long-winded. Most of the time candidates have their pick of positions, so they're likely to focus their attention on applying for companies that don't have as many hoops to jump through.
Instead, we recommend using scenario-based whiteboard sessions to test their knowledge during the actual interview. You could even bring in current team members to evaluate the cultural fit. It's worth remembering, technical skills can be taught but soft skills and having the right attitude which suits the company culture is the ultimate make or break when hiring.
Interview Recording
It's a good idea to request permission to record an interview so that you can refer back to the interview during the screening process. It may become a bit confusing with all of the information coming in, so recording the interview will allow you to concentrate on the actual interview rather than taking notes.
Ask the Right Questions
When conducting a virtual interview, it's especially important to ask the right questions when you're interviewing the IT applicant. Create questions to understand their personality, emotional intelligence, background, skill set, location, experience and more.
To make sure that your new IT expert is prepared to work remotely, it's important to ask questions about this new way of working. Something along the lines of "What are your work-from-home tips and tricks?" or "How much experience do you have working from home?" will give you more insight.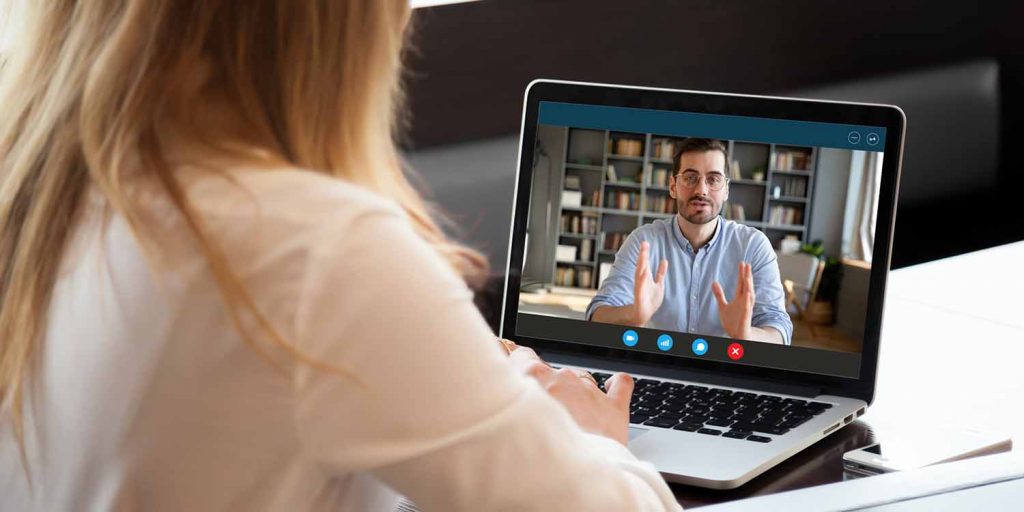 Another thing to think about when hiring remotely is creating a work culture. How will you create a healthy online environment for employees to feel comfortable and appreciated? The good news is you can.
You can create smaller meeting "groups" of employees to give them an opportunity to get to know one another. Similarly, you could include employee perks such as platform subscriptions, rewards programs, learning and development opportunities, and more.
Don't let the computer screen hold you back from expressing your interest in your team members.
Creating an employment contract for a remote worker may look a little bit different to the contracts you have for your on-site team members as you have different factors to consider. Your contract should reflect and accommodate working from home arrangements in addition to the standard hours, salary, leave, insurance, and termination agreements.
Work Health and Safety Obligations
Just because your new team members are working from home doesn't mean you're any less responsible for looking after their safety within their work environment. This includes providing the appropriate equipment (and internet connection!) to ensure they have what they need to get the job done safely and securely.
Checking in and maintaining regular communication on what they need from you is crucial to creating a successful team.
Working Overseas
If you have a new team member who resides in a different time zone, it's important to establish which countries' laws will apply in the employment agreement. We recommend you stick to Australian laws but take the time to understand their countries' laws and whether it not they will conflict with one another at any point.
Confidential Information
You may have some concerns about privacy when it comes to hiring a remote IT expert. However, this is where NDA's come in hot and help protect your information. If you hired someone that you sense is trustworthy, you'll need to make this leap of faith in order to reap all the benefits of having a remote team member.
Since they are likely to be working with sensitive and business-critical apps and data, you should also work with your existing IT team to ensure your systems are secured.
If you're unsure about your business system security, you can always reach out to a managed IT company that can help you set up strong and secure systems.
Like in any working environment, you need things to run smoothly. For your business to operate efficiently, you need to set very clear expectations from day one. This includes discussing working hours, expected response times, detailed overviews of processes, deadlines, and more.
Incorporating the SMART model is a great way to achieve these goals and sets your IT expert up for success. If you haven't heard of this model, today's your lucky day.
SMART is an acronym that stands for:
Specific: Clearly stating your goals
Measurable: Define how you measure success and revaluate as needed
Achievable: Ensure you can realistically achieve these goals
Relevant: Make sure these goals align with your long-term plans
Time-Based: Create timelines to achieve these goals
This model keeps everyone on the same page by maintaining transparency.
Conclusion
By now we hope you're feeling more comfortable with what to factor in when it comes to hiring a remote IT professional. The benefits are endless; however, if you are to leave with 1 takeaway from this article it would be: The market is extremely competitive, so act fast and make your recruitment process as simple as possible otherwise you may lose the perfect candidate.
At Needus, we pride ourselves in souring the best IT talent for our clients thanks to 10+ years of IT and Recruitment experience. We have the ability to look past keywords and dive deeper into who the candidate actually is. If you're ready to find new IT talent that fits your business needs, talk to us today and let's start growing your team!
Contact Us Today