Building a strong company culture is necessary for you, your employees, and your clients! Without it, even the best business plans and IT strategies become disrupted.
To help build a healthy and thriving culture in your IT company, we've come up with some ways for you to get started.
Let's dive in!
What is Company Culture?
Company culture is the shared values, behaviours, attitudes and goals of an organisation and its employees. It's the foundation of how an organisation gets things done and (hopefully) creates an environment that fosters company growth and employee satisfaction.
When an IT company has a strong and positive work culture, the employer's expectations are met, employees are satisfied with their work, company decisions are easier to make, and so much more. It's a win-win scenario for everyone and is the perfect recipe for success.
There are so many different types of company cultures, but a few of them include:
Collaborative culture (teamwork)
Adhocracy culture (innovative risk-taking)
Results-driven culture (outcome orientated)
Hierarchy culture (stability and conservative methods)
Learning culture (creativity, innovation, exploration)
So how do you get there? Let's take a look…
Define Your Values
First, you need to look at your IT company's core beliefs.
Maybe you're working on software that allows people to communicate with one another conveniently. In this case, you may value meaningful relationships. Or maybe you are working on a project that will help your clients run their business more efficiently? You probably value innovation.
Ask yourself the following questions, and let your answers help define what your company values are…
What guiding principles and fundamental beliefs
What is your purpose?
What's your vision statement?
What problem are you looking to solve?
What do you hope to achieve?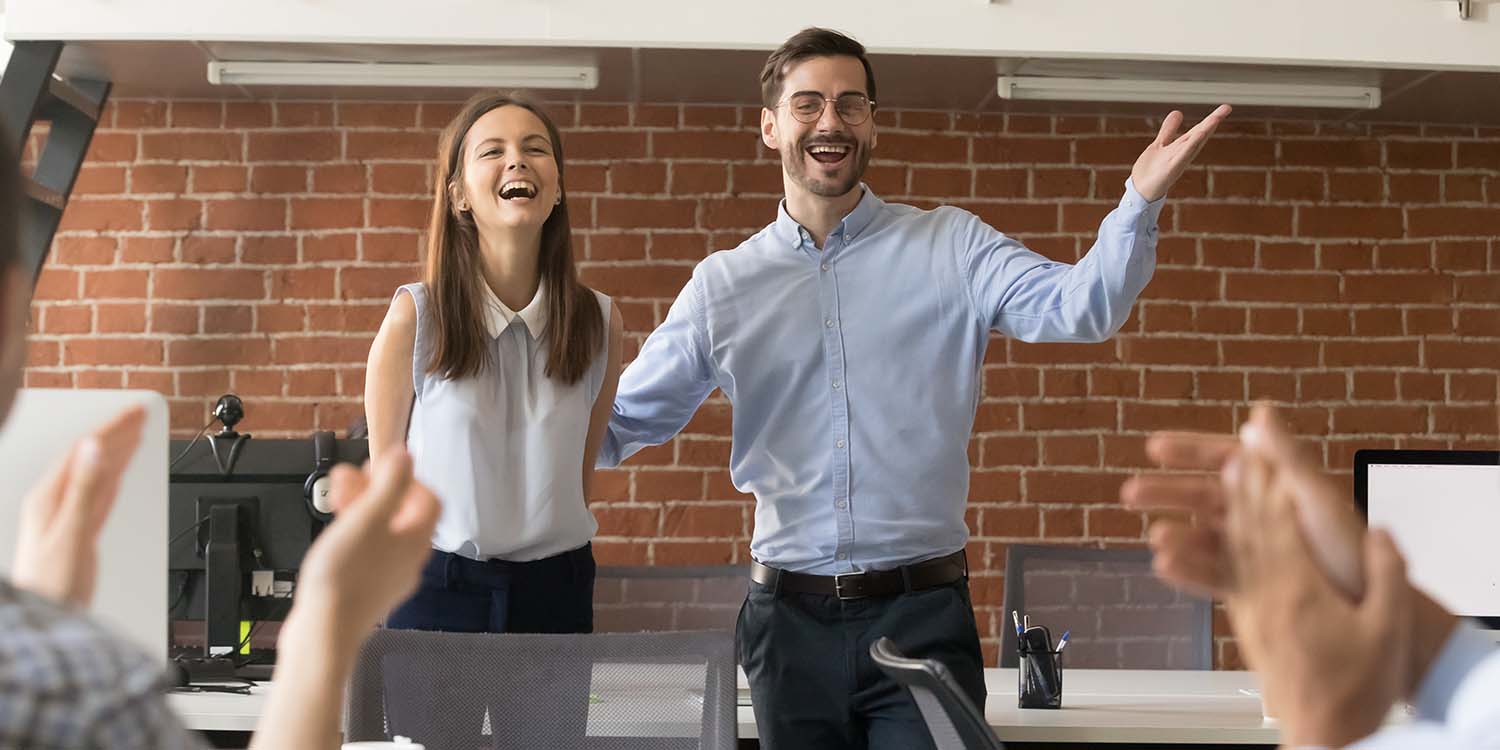 It All Starts with Having the Right People
Before you can even begin to build a strong IT work culture, you need to know that you have the right people on board. Why? Because a company culture begins to develop once your IT company starts taking on more people, increasing collaboration and communication.
After all, you're building a community of people so it's important to know that the people who make up your community have a shared vision.
When interviewing people for your IT company, whether it's for a Security Engineer, a Business Analyst, or someone else– assess candidates carefully. They may have a killer resume with a lot of IT experience, but that doesn't automatically transfer over to them fitting into the company's culture.
If you need help growing your team and company with real IT talent, talk to us today. As a specialised IT Recruitment Agency, we're able to confidently source your needle in a hack stack.
Welcome New Hires
As the leader, you're responsible for creating a warm and welcoming environment for everyone, especially those that are new to the team. If you lead by example, your team will follow, contributing to healthy work culture.
Let's look at how you can welcome a new hire…
Writing a welcome email that expresses your excitement for the new chapter.
Letting your team know about the new team member joining the team, allowing them to prepare to help the new hire transition successfully.
Introducing your new hire to the rest of the team and giving them a tour of your facility. It's also not a bad idea to set them up with a buddy for one-on-one support!
Making sure they have everything they need to get started (access to accounts, point of contact, etc).
Encouraging them to ask questions and seek assistance.
Onboarding a new member is exciting but does require a lot of time and planning. Check out our free booklet to give your new hire the best chance of succeeding.
Maintain Transparency
If you value honesty, maintaining open and honest communication in the workplace is critical to building your work culture, but more importantly, building trust. In fact, businesses that cultivate transparency allow their team members to better fulfil and exceed their obligations.
This means that information regarding work, company performance, learning, mistakes and so much more are freely shared. Similarly, it means you're setting clear expectations from the beginning and creating goals for your team to work towards.
If you're working remotely, maintaining transparency is still very much possible, it just means that you need to take a few extra steps to ensure that everyone is on the same page.
How do you do this?
Set up open communications channels
Hold regular meetings
Schedule meetings in advance as much as possible
Create a safe environment for the sensitive information to be discussed
Make meetings as engaging as possible
Invest in great collaborative tools (Intranet platforms)
Obviously working in the IT industry means handling a lot of sensitive information, in which case you're unable to just openly air all of your documents out to your team. Transparency and discretion are balancing acts that you'll have to work out in advance. Look at what information you can share and withhold sensitive information that is private.
Focus on Your People
Creating a strong work culture means focusing on the people in your organisation. In order for them to feel proud of the work they do, their employment needs to tick a few boxes.
Create an environment that:
Promotes inclusivity by celebrating differences
Encourages employees to look out for one another
Ensures employees feel physically safe and supported
Create a safe environment for the sensitive information to be discussed
Runs on honest and ethical business practices
Allows team members' voices to be heard
Employee Recognition
Employees want to know that they're more than just a paycheque. They want to know that their work has meaning and contributes to the bigger picture. After all, if you've worked hard on a project, you'd like to stay informed on how things are going and the results and impacts that particular project has had.
This goes back to maintaining transparency but it's mainly about just recognising your employees and their contributions.
Hold regular events that celebrate employee achievements
Create fun company traditions
Go out to lunch once a month
Celebrate birthdays, work anniversaries
Celebrate the completion of projects or milestones
Create an Employee Recognition Program
Remember: People gain satisfaction from their contributions made to the community. A "well done" can go a long way and keeps your company culture strong.
It's Time to Start Building
Having a healthy and uplifting workplace culture is a driving factor to your IT business's success. It motivates employees to reach their goals, attracts real talent, drives engagement, increases employee satisfaction and more. In saying that, before you can start to build a culture, you need team members!
As a specialised IT recruitment agency in Sydney, we pride ourselves on sourcing the best IT talent for our clients. We're straight talkers who understand the industry back to front and strive to grow your team the right way.
Talk to us today and let us do all the hard work for you.
Contact Us Today