Congratulations! Your business is growing and you're about to start recruiting for your next IT role! But in changing times, do you know the average salary for this new recruit?
You may find yourself turning to platforms such as Seek for salary advice. But what if I told you the data you're looking at isn't entirely accurate? What if this misinformation could be preventing you from attracting the talent you're after?
Having filled thousands of IT roles over the years, we'd like to say we're confident in the market, know what real talent looks like, and what you should expect to pay.
We have found that on average, Seek's salary trends are often $30 – 50k less than what we see employers actually paying their IT employees in Australia. That's a massive difference that has a dramatic knock-on effect for both employers, job seekers and the overall IT industry.
Maintaining a Competitive Edge Means Offering a Competitive Salary
We all know that IT professionals are hot in demand and short supply, making the hiring process hard enough as it is. So, it gets even harder when the offered salary isn't up to par with the current market.
Let's take a look at a few comparisons:
| Role | SEEK Average Salary | Actual Average Salary |
| --- | --- | --- |
| Software Engineer in Test | $115k | $140-$150k base |
| QA Automation Engineer | $115k | $140-150k base |
| .NET Developer | $120k | $140-160k base |
| Integration Engineer | $120k | $140-160k base |
| Python Developer | $115k | $140-170k base |
| Applications Support Analyst | $90k | $120-130k base |
| IT Business Analyst | $115k | $150-160k base |
It's safe to say if you're an employer or hiring manager, you can no longer rely on Seek or similar platforms to give you a true salary benchmark.
How This Impacts You
Let's say your organisation is getting ready to grow its IT team and is preparing to hire a Software Engineer. Before posting the job ad, there's a good chance you will (hopefully!) do a bit of research and may turn to Seek to get a better understanding of what salary you should offer a candidate.
If the salary range is way off (which we've found it is), a candidate will accept a competitor's job offer with a higher salary, resulting in a missed opportunity for you.
We're not here to put Seek down, in fact, we find it to be a great platform for job seekers and employers. However, we do want to highlight the fact that the difference in salary for IT roles does not help businesses during the recruitment process.
So Why Are The Numbers Wrong & What Does It Tell Us?
The IT industry moves at the speed of light, and so do the salaries. Managers or internal HR teams often post IT job ads without doing enough research on the market and the appropriate salaries.
Similarly, employers or HR teams may very well be unrealistic about what they would like to pay vs. what the candidate should be paid. Or perhaps they haven't hired an Engineer in quite some time or even ever before, which means they could be basing their offered salary on older salaries and not take today's circumstances into consideration (e.g. inflation).
With an increasing number of employees working remotely, you also have to take the current climate into consideration. I cover this more later on…
So where do Seek's average salaries come from?
Algorithm
Let's be fair to Seek, they are simply working with the data they're given. The salary trends feature is designed to help you and there is no intention to mislead you. So, it's safe to assume they are just using an algorithm to determine the average salary based on the numbers entered into their platform.
This means that if the job ad salary data you enter is incorrect, the average salary will be too. So why is incorrect data being entered? Employers are using the average salary data. Unfortunately, it's a vicious cycle and somewhat of a flawed system.
The problem with these algorithms is that they don't take salary negotiation into consideration. If the algorithm is just picking up on a job ad's salary, let's say $130K, then after negotiations, the employer and employee agree on $135K. The final salary is not shared anywhere and that is what should be averaged.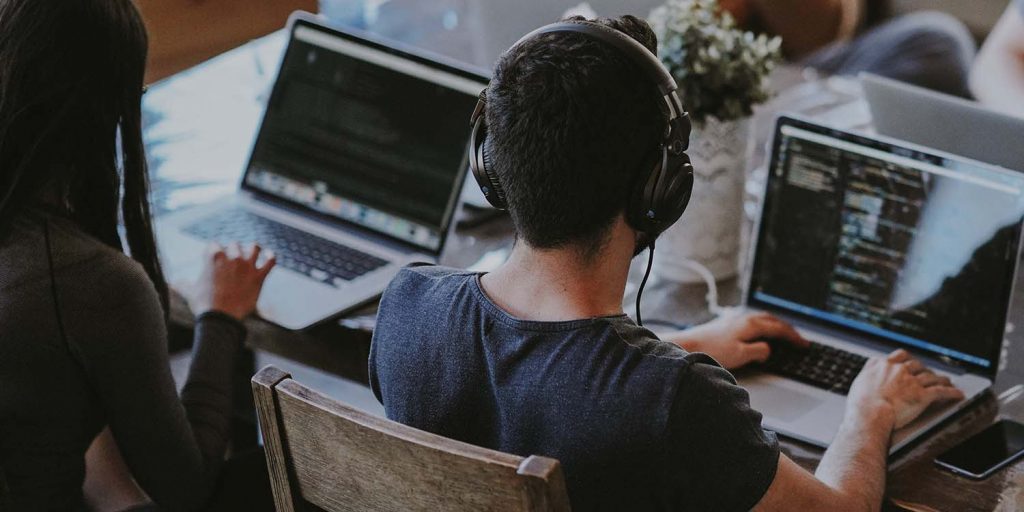 Who Else Are People Turning To?
When employers search for some advice on what an appropriate job salary is, they may also turn to their industry peers. However, this has also proven to mislead salary ranges.
If one is based in Sydney and the other is based in Cairns, chances are, they'll come back with very different salaries.
Don't make this mistake, because when hiring an IT professional, there's a lot to take into consideration (experience, qualifications, technical and soft skills, and more!). Creating a salary based on one source of information could end up limiting you in the long run.
Similarly, hiring for a remote role is a whole different ball game that employers are still trying to navigate. In the past, salaries have always varied by State. One of the reasons being the cost of living. But now that people are working from home, does that mean the salary should be the same regardless of your location? Who or what should dictate what the salary now?
This is not a simple task!
Ultimately, it all comes down to this: look at the full picture with real and current market data, then pay well to hire great people.
Your Most Reliable Source
With so much uncertainty, it's best to work with an IT recruitment agency that has a greater understanding of the evolving roles across the industry and knows what you need to offer to win the right candidate.
As an expert IT Recruitment and Consultancy agency, it's our job to stay in the know. Our 10+ years of experience have allowed us to craft the perfect strategy to source real IT talent that continues to live in a competitive marketplace. This all starts with real data and trends.
If you're looking to grow your IT team, talk to us today.
---
DISCLAIMER. This article is not endorsed by Seek. We use and recommend the use of Seek as they provide an exceptional service helping job seekers and employers fulfil roles. The purpose of this article is to highlight the salary gap in the current IT market.