A cyber security rock star with impressive technical skills had applied with your company and, after your anxious wait, finally signed on to your job offer… HOORAY!
After several weeks on the job though, you observed that he was struggling to communicate with other team members and noticed that he doesn't take feedback well.
Does that sound familiar? If so, you're not alone. It's logical to focus on technical abilities during the hiring process but businesses are now recognising the importance of soft skills. Soft Skills For Business Success reported that soft skills are a factor in recruiting for entry level positions. The lack of them was the top reason why HR decision makers in Australia and New Zealand found it hard to fill leadership roles.
Why are soft skills becoming increasingly important?
Soft skills defined
Soft skills are interpersonal skills that relate to how individuals interact with others in a group while trying to achieve a goal. Also called "employability skills," they include communication, teamwork, problem-solving, adaptability, leadership, and time management, among others.
The concept of soft skills is closely related to emotional intelligence, which is the ability to identify, understand, and manage one's own emotions as well as deal with others' emotions.
Soft skills are important in any work team because they enable individuals to work effectively with others, manage their own work, and contribute to the success of their team and organisation. They are valued in IT talents because of the nature of tech-related work, as discussed below.
Reasons to look for soft skills when hiring IT staff
Soft skills can strongly affect an individual's and a team's success or failure, and how well or how fast goals are attained. Hiring IT staff with a good dose of employability skills are very important because:
You want team members for the long haul. You don't want to waste time and resources hiring someone who will leave in the middle of your project due to the lack of a specific soft skill. You want to invest in someone who can stay for the duration of a project, especially if you have longer term plans for that role.
Soft skills can be infectious. People with emotionally intelligent supervisors were found to be happier, more creative, and more innovative, according to a study done at the Yale Center for Emotional Intelligence. Also, soft skills "are actually all transferable," according to Dr. Marion Steel of Deakin University.
Soft skills have a wide and long-term impact. Research done by the Stanford Research Institute and the Carnegie Mellon Foundation surveyed Fortune 500 CEOs and found that 75% of long-term success in the workplace resulted from a mastery of soft skills.
Prized soft skills for IT roles in Sydney
Being in a growing tech hub with a vibrant IT community, Sydney businesses in the region must look for soft skills that are particularly important to technology-related work. Here are some of them:
TEAMWORK and COLLABORATION are integral to working together effectively. This is why we see a rise in the use of teamworking apps and technologies. Great teamwork also helps individual team members work better and can promote efficiency and productivity.
COMMUNICATION is essential to making IT projects work. Communication is highly desired especially when working remotely – another reason why many apps and tools are now being used to achieve more effective communication. Note that the ability to listen and comprehend others is equally important as expressing oneself.
A POSITIVE ATTITUDE can infect the team or the entire company. IT work can involve tight deadlines, an array of challenges, and tight deadlines, so a positive outlook can help people stay motivated and contribute to a healthier work environment.
PROBLEM SOLVING skills help to achieve goals faster and are important in accomplishing tech tasks. Since IT staff are responsible for designing, implementing, and maintaining complex systems, they need to be able to identify issues quickly, troubleshoot problems, and develop solutions. Add to this the need for analytical skills, strategic thinking, and critical thinking.
LEADERSHIP SKILLS are quite important in someone who is expected to lead, inspire, and motivate people. Leadership is necessary to managing IT teams effectively, fostering collaboration, and managing change. A close look at your team's soft skills will give an insight into who can be steered into a leadership or management role.
ADAPTABILITY is strongly needed in agile work environments, amid rapidly evolving technologies and changing business needs. IT experts usually work in dynamic environments where things can be fast-paced, and changes are common, and they need the ability to keep up and adjust if needed.
SELF-MANAGEMENT skills are key to successfully performing tasks and meeting deadlines even without direct supervision. IT personnel must manage their work schedules and prioritise tasks, focus on completing complex and detailed tasks, take ownership of projects, and take responsibility for results.
INNOVATION and CREATIVITY are requirements for finding solutions to complex problems and technical issues. These skills can also help future-proof IT systems by anticipating future needs and developing solutions as requirements change. They can become the competitive edge for anyone who wants to stay ahead of the curve.
LEARNING SKILLS can enable IT staff to stay up-to-date with emerging technologies and upgrade themselves. People committed to learning and professional development are better prepared to navigate technological evolution and innovation. They can also learn new ways of working more efficiently, effectively, and creatively, thus improving workflows and reducing bottlenecks.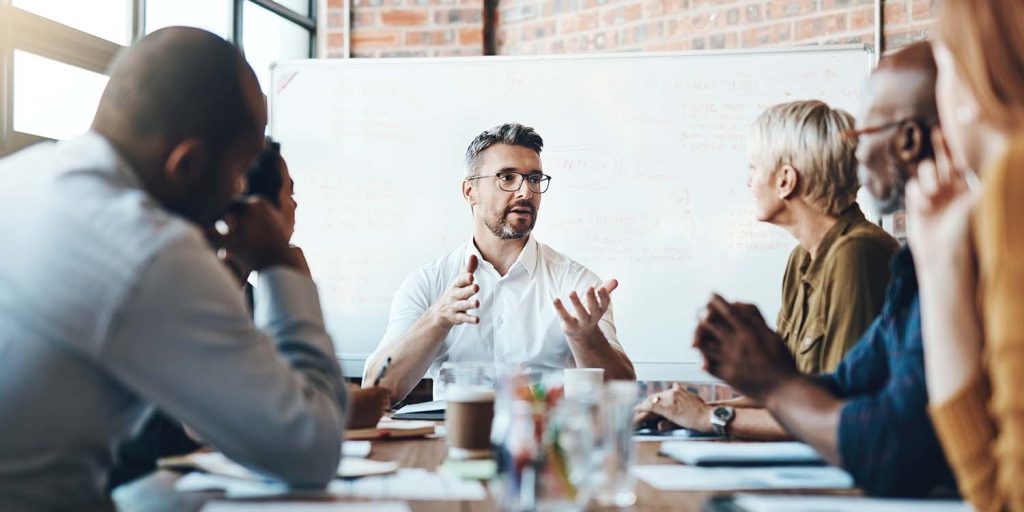 Soft skills can should be developed
If you hired an IT expert who lacks employability skills, don't fret. Just as you can teach technical skills, you must also cultivate soft skills through appropriate training programs.
You could start with team-building programs, self-management training, or leadership development modules. You can also conduct role-specific training such as communication skills for staff who have customer-facing tasks or issue resolution skills for those who handle complaints.
When developing your soft skills training programs, start by assessing the needs of your team, using individual evaluation and employee feedback. Second, identify the resources you will need to conduct your training sessions. Next, get inputs from team leaders and managers. Lastly, schedule the sessions and implement the program.
It will be great to get regular feedback and assess training effectiveness after giving trainees enough time to practice and develop their soft skills.
Gain the edge via soft skills
The IT field is very competitive and soft skills can give you a significant edge because they can:
Improve collaboration and teamwork
Boost customer satisfaction
Increase productivity and efficiency
Drive innovation and growth
Create a positive work environment overall
Companies that prioritise soft skills when hiring IT professionals will be better positioned to build high-performing teams that can meet changing business needs.
Other challenges in IT recruiting
If you are having difficulties in hiring for IT roles, there are IT recruitment services in Sydney that can help you. One is Needus, an expert in recruiting IT professionals such as: business analysts, project managers, cyber security analysts, IT specialists, helpdesk and support staff, IT sales consultants, developers, programmers, solution architects, networking and infrastructure experts, and QA engineers. Needus has been recruiting for over a decade and can source the IT talents you need, with both technical and soft skills. If you want the hard part of IT recruiting done for you, call 02 4971 1550 or email at info@needus.com.au, or send a message to learn more of how Needus can help you recruit IT staff.